Nov 06 2009
Sully 3 months post-op/4 weeks in new family
Tripawds is a user-supported community. Thank you for your support!
It's hard to believe Sully has been with us almost a month already since he has become such a bonded member of our pack.  He's quickly learning household routines and some mischievous dodges from his mentor, Yukon. One trick that was funny to watch is the old "Hey! Did you see THAT!" con to draw attention away when the other dog  is chewing on the bone that just MUST be way better that the other dozen in various parts of the house…
And at mealtimes… Sully wolfs down his bowl and watches while Yukon ( a sloppy eater)  finishes up, polishing off any kibbles that fall on the floor, one at a time. And as you can see here, both are amazingly tolerant when Emmacat decides to chow down at their bowls…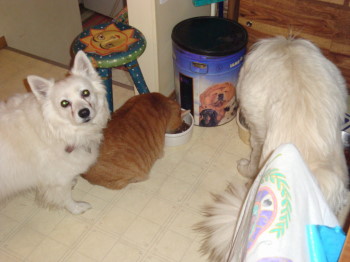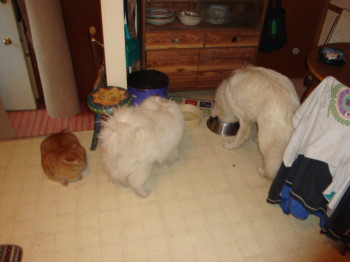 Playtime around here runs from about 8 am to 9 pm with a couple of naps and dinner breaking up the day. And play ranges from gentle wrestling to all out mock war with Yukon growling ferociously as he maintains his dominance over the youthful challenger…
When the day comes to a close, the tired twosome need only a minute or two before they literally conk out.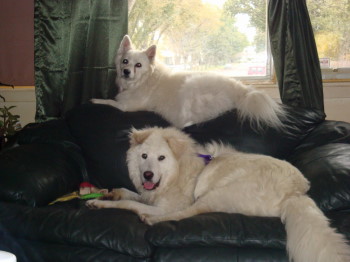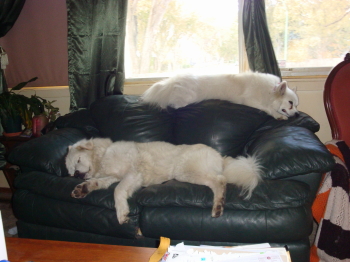 The other day I filmed Yukon doing another singalong to Law & Order… he really does it every time.